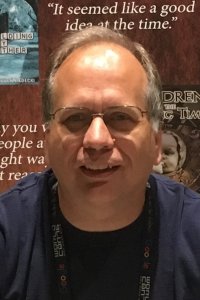 Steven Radecki is the Managing Editor of Paper Angel Press and its imprints, Water Dragon Publishing and Unruly Voices. He is also the executive producer of the podcast, Small Publishing in a Big Universe.
Steven Radecki has been writing stories for as long as he can remember. His novels and stories include Building Baby Brother and "Aggressive Negotiations" from the Corporate Catharsis anthology. He has also authored several technical papers about computer technology and one non-fiction book about developing multimedia applications, Multimedia with QuickTime.
He is also a technical writer and a certified project manager, managing publications teams and projects for several high-tech companies in Silicon Valley, as well as teaching technical communications. Steven can be found at A Work in Progress.