How one woman overcomes her traumatic past to become a strong leader, a good parent, a healthy relationship partner, and an empowered woman, sexually and everywhere else.
Leah is a typical woman in society today — a mom, a wife, a small business owner. She is also typical because she is a survivor of rape. That rape and other sexual trauma are now typical in our society is tragic.
By telling her story, Leah shines light on our current rape culture, as well as outlining a powerful path toward healing traumatic wounds, finding the strength to tell her truth (and perhaps shades of many other women's truths) as well as claiming her right to a full and embodied sexuality. By her brave example, Leah hopes to help many other women do the deep work of healing sexual wounds, hold their wounders accountable, and claim the lives and the healthy sexuality to which we are all entitled.
Join Leah as she walks us down the path of her trauma, the butterfly effect of that trauma, and her crawl, step by tumultuous step, out of the depths of shame, addiction, and codependency into a joyful, imperfect, triumphant, fully human life!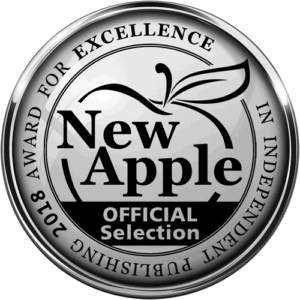 "Official Selection" in the "Inspirational/Motivational/Self-Help" category of the New Apple Book Awards for Excellence in Independent Publishing.
Buy It Now
Paperback
Hardcover
Select the edition you want,
then click the PayPal button.
Download a Sample
Reader Reviews
"Never again pass a sign that says 'Lost and Found' without paying homage to Leah Braun and other women who have survived and thrived past coming of age in a childhood and adolescence of traumatic sexual soup. Leah bravely shares her story of what happens to the heart and soul when raped, sexually abused and objectified. She shows the patterns of perpetrators who, rather than trench coat-wearing men in dark alleys are often trusted members or friends of the family or church, and who take advantage of children and adolescents left unsupervised. Leah shows how this template of powerlessness can lead to further torture and abuse in the name of love and relationship in adulthood. Leah's story is one of recovery and healing and should be read by all women stuck in cycles of sexual pain and living with the ghosts of the past."
Joan Furman, MSN, AHN-BC, CETII
Holistic Counseling Services
"Sex on Fire is so much more than the helpful new resource I hoped to share with my clients. I simply could not stop turning the page. As Leah's story unfolded, my history came flooding into my mind and body. As she chronicled her healing journey, I felt layers of my own shame and heartbreak melt away. This is a powerful read for any woman who is healing from trauma, sexual or otherwise, and a critical resource for anyone supporting and seeking to understand a healing woman."
Christy Diane Farr, author of Is Home Your Happy Place?